Profile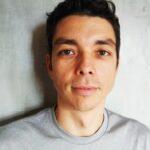 Alvaro de Medeiros
My CV
Education:

Marist College in Brazil.

Qualifications:

BEng in Electrical Engineering (UFRN), MSc and PhD in Telecommunications (UNICAMP).

Work History:

Worked as a R&D Engineer for Nokia and CPQD and as a Lecturer at a UFJF (a Brazilian university).

Current Job:

Post-doctoral Researcher.

Employer

CONFIRM Research Centre and Munster Technological University (MTU).
About Me

I live in Cork with my wife and two smart girls. I am an electrical engineer and wireless communications researcher in the CONFIRM Research Centre.

Read more

I come from Brazil, but I have also lived in Germany. I love being with my family and playing with my daughters: board games, video games and volleyball. I like sports like basketball, volleyball and soccer, but swimming is the one I love most. I love playing acoustic guitar although I haven't been practicing for a long time. I am very interested in baking breads and making cheese at home. Reading is one of my passions and I love reading to my daughters and tell her stories.

My pronouns are

He/him

My Work

My work is to study and improve the wireless communication between robots and other elements of the industrial environment.

Read more

I work in Munster Technological University (MTU) in Cork. I am a researcher engineer who tries to figure out ways of transmitting information between antennas (wireless signals) so that they will not drop very often. I am particularly interested in the transmissions between robots and other machines in an industry, where the communication among them is essential to maintain the quality of the production. As I composed the industrial environment of many metallic moving obstacles, such as robot arms, conveyor belts and unmmaned ground vehicles (UGVs), I study how they affect the wireless transmissions and how we can prevent communications from dropping.

My attributes

My Typical Day

I get to work by 9am after taking kids to the school. I work with computer and wireless equipaments until 5pm, when I go back home. When the work is mostly coding or writing (yes, we do write a lot!) I work from home sometimes.

Read more

During my day, I work with different wireless measurement equipment, such as signal generators and spectrum analysers, and I also program special equipments (called Software Defined Radio or SDRs) to transmit and received wireless signals I design to understand what is happening to them when it goes through the air. Mathematics plays an important role in understanding and projecting these signals. Computers control all of this, so there is a lot of computer programming too. Sometimes, I take these equipments to real production lines and factories to measure and test the techniques I am proposing.

What I'd do with the prize money

I would give it to Education and Public Engagement (EPE) department of CONFIRM research centre.

My Interview

How would you describe yourself in 3 words?

Wireless researcher

What or who inspired you to follow your career?

Lecturers that teached me about telecommunications and my PhD advisor (Michel Yacoub).

What did you want to be after you left school?

I wanted to work with computers, although I didn't understand very well what type of work I could do.

Were you ever in trouble at school?

Once the teacher was absent and the whole stayed in the room doing stuff like reading, talking to each other, etc. I and a friend started tapping on table and the music started to become interesting. Other guys joined us in percussion and it got louder and out of our control. We ended in the head's office.

If you weren't doing this job, what would you choose instead?

Musician.

Who is your favourite singer or band?

John Mayer and Yamandu Costa.

What's your favourite food?

Popcorn!

What is the most fun thing you've done?

Having two daugthers at home is fun everyday!

If you had 3 wishes for yourself what would they be? - be honest!

Health, joy and success for me, my wife and my daughters.

Tell us a joke.

Two antennas got married - the wedding was lousy, but the reception was outstanding.
---
---
---