Profile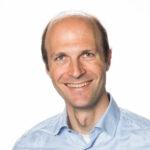 Ingmar Schoen
My CV
Education:

School in a small town close to Munich; Studied physics at the Technical University Munich; Did a PhD at a research institute for biochemistry.

Qualifications:

I am not sure how my German qualifications compare to the Irish system, but I did my leaving cert, did a Masters, and then obtained a PhD (level 10)

Work History:

I have always worked in research at Universities in Munich (Germany), Zurich (Switzerland), and now Dublin (Ireland), but in very different fields ranging from neuroscience, over biophysics, biology, to biomedicine

Current Job:

Research Lecturer

Employer

Royal College of Surgeons in Ireland (RCSI)
About Me

I live with my wife in South Dublin. No kids, but cats! I love outdoor activites around Dublin, but I miss the real mountains back home in Bavaria and Italy.

Read more

My wife and I moved to Ireland about six years ago for working here as scientists and teachers at Universities. I am originally from Bavaria, Germany, and grew up close to Munich. As a kid, I loved building and playing with remotely controlled airplanes. It gave me great satisfaction when the planes took off for the first time, but broke my heart when I crashed them.

English in School was not my favourite subject at all. Actually, I found it really difficult, while physics and maths were so much easier and more interesting! I bet my School teacher from back then would have never thought I'd be ending up in Ireland teaching students in English. Some interests and skills only develop later in life.

…that's also true for one of my favourite hobbies: cooking. It started out with my mother who refused to bake my favorite cake every week, so I learnt how to do it myself. Other hobbies have remained the same over the years: hiking, reading books, meeting friends.

My pronouns are

he/him

My Work

We use microscopes to study blood platelets. We want to better understand how they stop bleeding, help wound healing, or form dangerous clots.

Read more

Our body is composed of many many cells of many different types. Alone your blood is home to at least 3 different cell types: red blood cells, white blood cells, and platelets. The platelets are the smallest cells but they are really important when it comes to stop bleeding when you have cut your finger. Platelets then heroically hold on to the cut and cling together to seal it off. How they do this is what we want to find out with our research. For example, we can measure how strong a single platelet pulls – if they were as large as a muscle cell, they would be much stronger than the strongest muscle cell! We also observe them under a microscope which allows us to see what is going on inside of the cell.

You might ask: Where is the maths or the physics? Well, all the methods we use to learn something about these small cells are borrowed from physics. And maths helps us to measure things in the microscopy images which helps us to find out if something is not right in the platelet. This hopefully will help is to find ways to help people who bleed because their platelets are not doing their job properly.

My attributes

My Typical Day

I first feed our cat and then have breakfast myself. I arrive at work around 9am and work in the lab or my office until around 6pm. When home, I have dinner with my wife.

Read more

The LUAS takes me to work most days of the week. The other days I work from home at my laptop.

I am lucky because not every day at work is the same. As a lecturer, I teach medical students, pharmacy students or physiotherapy students. As a researcher, I discuss with younger researchers in my team about their experimental results and what next steps they could take. I also still do some experiments myself, especially when I want to try out something new that is not related to the ongoing projects of my team members. From time to time, I write a proposal to ask for money to start a new project. As a colleague, I help with the organisation of things that need to be done in my School.

What I'd do with the prize money

I will organise a workshop for 20 students who want to build their own microscope from a webcam.

My Interview

How would you describe yourself in 3 words?

platelet-loving microscopist

What or who inspired you to follow your career?

curiosity

What did you want to be after you left school?

I did not know

Were you ever in trouble at school?

being bullied around a bit

If you weren't doing this job, what would you choose instead?

open a German bakery in Dublin

Who is your favourite singer or band?

Freddy Mercury

What's your favourite food?

sourdough bread

What is the most fun thing you've done?

I married my wife

If you had 3 wishes for yourself what would they be? - be honest!

1. get back my hair; 2. have more free time; 3. live in the Italian alps for a whole year

Tell us a joke.

Q: Why can you never trust atoms? A: They make up everything!
---
---
---