Profile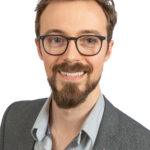 Sean O'Halloran
I am trying to do ICP-OES (I get to play with plasma) today to see how much copper is in my sample!
My CV
Education:

I went to Holy Cross National School from 2000 to 2008. I went to St. Benildus College from secondary school from 2008-2014. I did my undergraduate degree in Chemical and Pharmaceutical Science in Dublin City University (2014-2018) and then stayed to my PhD here (2018-Now).

Qualifications:

I did 6 honour level subjects for leaving certificate, then got my Bachelors degree of Science and now I'm doing a PhD! I also have a driving licence if that counts!

Work History:

I work as a Karate teacher every Friday and have been doing that for nearly 15 years now! I worked in a printing factory as a teenager during my summers to earn some money. I worked from Bristol Myers Squibb ( a pharmaceutical company) for 9 months during my college degree and now I get paid to do chemistry for research.

Current Job:

PhD Chemist

Employer

Prof. Andrew Kellett, Dublin City University.
About Me

I am 26 years old, teach karate, rock climb for fun and make jewellery when ever I have some free time!

Read more

I have been doing karate since I was 5 years old (starting nearly 22 years ago!!!) and have been teaching it for a long time. I train every Wednesday, Friday and Saturday and it keeps me in fantastic shape! It's a huge part of my life and I absolutely love having the chance to teach people. I've been in competitions in Ireland, Germany, the Netherlands and have even won a few medals.

In the last few years I've fallen in love with Bouldering (it's like rock climbing but we just don't go up as high!). I usually spend my Sunday mornings in the climbing gym, trying to climb something very difficult until I get tired and try climbing something easy and fun instead.

I started making jewellery several years ago, starting out with small rings for myself until I was asked to make a set wedding rings for a friend. Now I run a small business making wedding rings and it brings me a lot of joy to spend the time making something that will last forever.

My pronouns are

he/him

My Work

I make and design chemicals that I can make into 3D printed plastics which help wounds heal.

Read more

I'm doing a PhD, and am in my final year in Dublin City University. My work started out in a completely confusing direction! I'm what is called a synthetic chemist (I make new chemicals). However when I started this work, I was asked to learn how to 3D print (I had to teach myself and it was very hard!). The fun part is though, the 3D printer I use isn't a normal one. It prints tiny things using a microscope! So my job was to use this printer to make tiny little pieces out of a special material that will help wounds heal. All you have to do is sprinkle them into the wound and it will help them heal a lot faster! Well, thats what they're supposed to do! I'm still trying to figure out if they work! Doing a PhD is like learning by doing. No one has done this before, so it's my job to find out if it works, and the only way to do that is to try!

I've had a lot of successes but a lot of things haven't worked as well. The important part is though, if something doesn't work, I learn from it and try to make it work the next time around.

My attributes

My Typical Day

I usually start my day by checking my emails (boring I know..) and then start setting up a days experiments. Usually I work in the chemistry lab but sometimes I have to use very expensive cameras and microscopes to check if what I made in my last experiments worked, or if I have to try again.

Read more

On my typical day I can be working any of 3 places: either the chemistry lab (where I make my new chemicals), the printing lab (where I make the new plastics using my fancy 3D printer) or the analysis lab (where I check if what I made is the right thing or if it went wrong!).

The chemistry lab is where I spent the most of my time making new chemicals. It took me nearly two and a half years to make 11 new chemicals which I can use in the 3D printing lab.

The 3D printing lab is a strange place… All the lights are orange so everything around you looks the same colour! This is because some of the chemicals I use to print with can turn into plastic when you shine a normal light on them! The printing takes a while, even though what I print is so small. It takes hours to print them, and 1,000 of them would easily fit on the tip of your finger!

The last place you could find me is the analysis lab. This is where I used special instruments and microscopes to check if what I made is the right thing, because experiments can go wrong and sometimes you never know until you check! The tiny printed plastics especially can break if I'm not gentle enough with them!

What I'd do with the prize money

This prize money would allow me to print a display piece to be brought to schools to demonstrate the power of 3D printing

My Interview

How would you describe yourself in 3 words?

Prints Tiny Things

What or who inspired you to follow your career?

I took my first steps towards science very young watching a show called Mythbusters. The hosts Adam Savage and Jamie Hyneman were true back garden scientist and they made learning about science into playing with science!

What did you want to be after you left school?

I wanted to be a scientist from when I started school, and that never changed! Only when I was taught by my amazing chemistry teacher in secondary school though did I know I wanted to do chemistry.

Were you ever in trouble at school?

I didn't get into too much trouble, but I was always fidgeting and playing with a rubber or pencil in school. I found it very hard to sit still, so I taught myself to fidget with something that was soft so it didn't make too much noise which helped me concentrate in class.

If you weren't doing this job, what would you choose instead?

I would love to be a jewellery maker, but I'd need a lot more practice to be good enough!

Who is your favourite singer or band?

Thats a really hard question because it changes everyday! Today my favourite is The Black Pumas! I got to see them live last year and it was incredible!

What's your favourite food?

I love Indian food, nearly every type I can think of!

What is the most fun thing you've done?

I went on a holiday called a via Ferrata. Its a hiking trip, where you have to hike up a mountain, climb across it and then climb all the way back down. It took us 2 days and was so scary but I loved it! I don't have any photos of it sadly because I was too scared to take out my phone!

If you had 3 wishes for yourself what would they be? - be honest!

I would wish I had as much money as I ever needed but not more! I would wish I could never get tired (but could still sleep if I wanted). And lastly I'd wish I could teleport myself and one other person at will (it would make going on holidays so much easier!!!)

Tell us a joke.

What makes a good scientist? I don't really know, can you tell me when you find out!!!
---
---
---